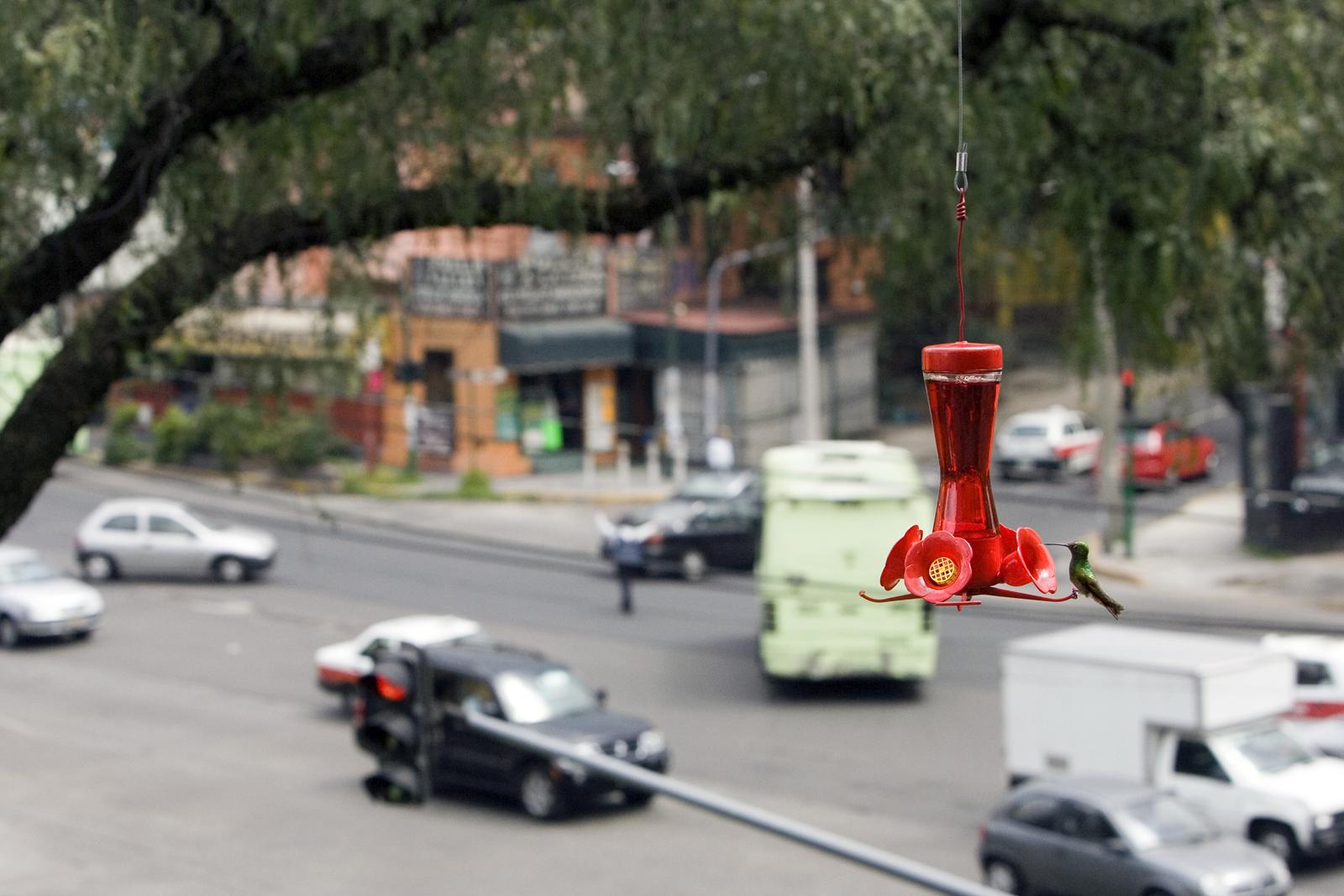 fernando ortega
* 1971, Mexico City
Fernando Ortega's practice is difficult to classify—largely concerned with poetic, serendipitous moments that arise from the processes of daily life, his pieces take on many forms. For Ortega, art making is an exploration of his own doubts and curiosities about the mysteries he encounters in the world. The emotional and conceptual residue of these confrontations has an understated, latent potential that can still be felt and glimpsed in his practice. Working at the intersection of installation, performance, and sound, he conceives his pieces by modifying spaces, staging actions and finding or creating objects from materials as diverse as spider webs and construction cranes. The idea of spectacle generally associated with galleries and museums is transported outside the exhibition space and into the realm of the day-to-day, where the subtleties of the mundane and the often overlooked take the center stage. The notion of chance as it can be found in nature, understood as a lack of order and predictability, has also played a major role in his explorations. Many of Ortega's works balance gracefully in this way between visibility and invisibility, exploring our human relationship to time, examining the relative scale and permanence of materials, and how these relationships inform our experience of the world around us.
In 2012, Ortega was a resident at SAM Art Projects in Paris, France. His most important exhibitions include: Fernando Ortega, Palais de Tokyo, Paris, France (2012); Fernando Ortega, Museo Universitario de Ciencias y Arte MUCA (2008), Mexico City, Mexico; Levitación asistida, Museo de Arte Carillo Gil, Mexico City, Mexico (2008); Recital de piano, Casa del Lago UNAM, Mexico City, Mexico (2008); Project Room, ARCO 04, Madrid, Spain (2004); Intervención Sonora, Centro de la Imagen, Mexico City, Mexico (2000); Resumen, Fundacion Ludwig, La Havana, Cuba (1998). He has participated in exhibitions at the following institutions: The Artist's Institute, New York, United States (2014); Museo de Arte Zapopan, Zapopan, Mexico (2014); Museum of Contemporary Art, Detroit, United States (2013); Museo Universitario de Arte Contemporaneo MUAC (2013); CCA Wattis Institute for Contemporary Art, San Francisco, California (2012); Hammer Museum, Los Angeles, California (2011); Miami Art Museum, Miami, United States (2011); Museum of Contemporary Art, San Diego, California (2011); The David Roberts Art Foundation, London, United Kingdom (2010); Museu da Cidade, Lisbon, Portugal (2009); La Maison Rouge, Paris, France (2008); Kunsti Museum of Modern Art, Vaasa, Finland (2008); Centre Pompidou, Paris, France (2008); Kunsthaus Glarus, Glarus, Switzerland (2005); MALBA, Buenos Aires, Argentina (2004); Contemporary Arts Museum, Houston, Texas (2004).
Fernando Ortega lives and works in Mexico City, Mexico.