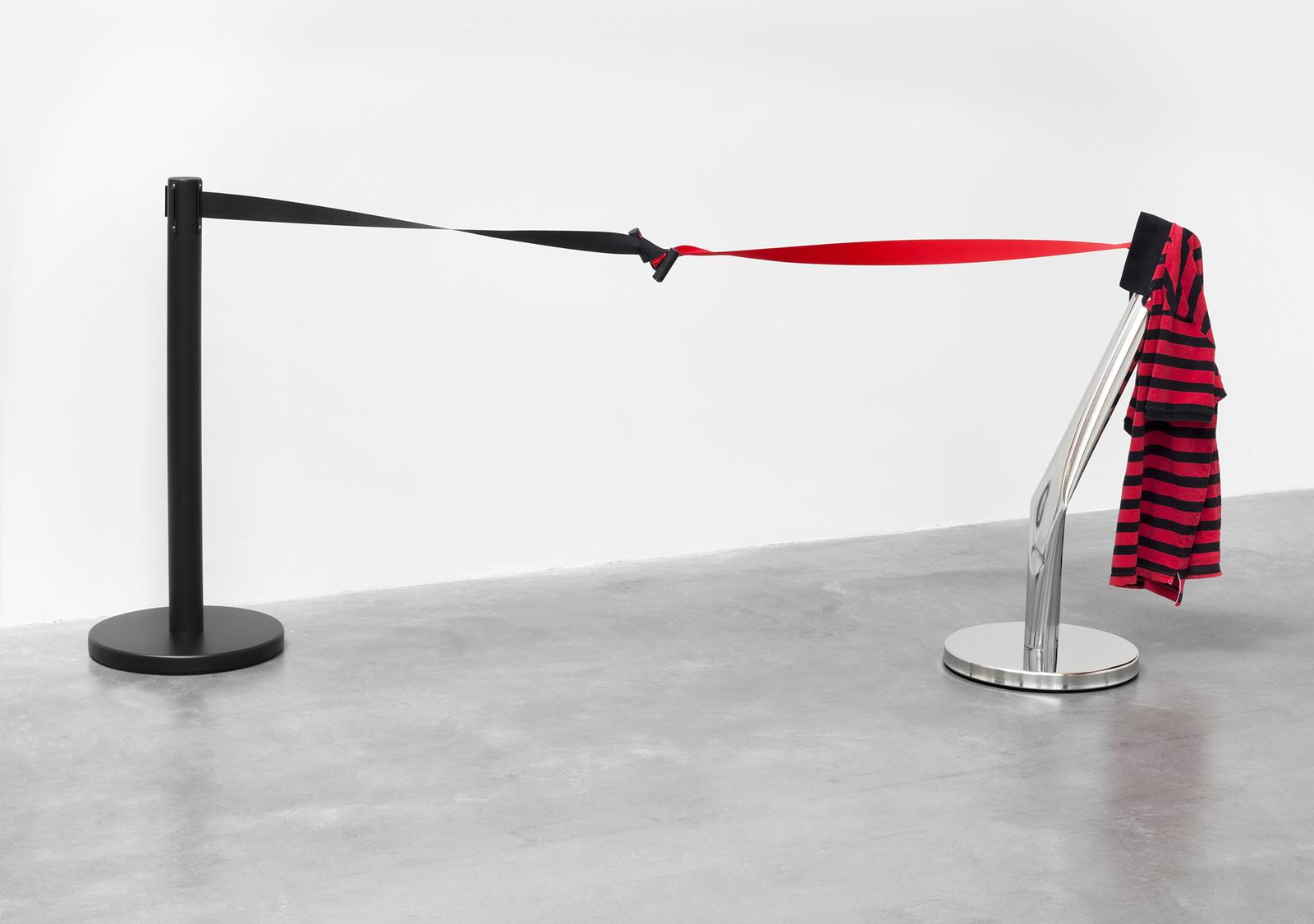 jonathan hernández
* 1972, Mexico City
Jonathan Hernández analyzes the consumption and circulation of images related to subjects such as human behavior, communication and the clash of urban space with the natural world. His artworks challenge the viewer to engage in reflection, inciting the search for meaning even in things that are apparently unconnected. With a sense of humor and tenacious criticism, Hernández invites to a dialogue that questions the machinery and symbolism of political power. His work incorporates images and texts from many sources - newspapers, advertising, books, postcards - giving them a new presentation as publications, collages, posters and exhibitions. For more than a decade he has worked with images of the press in a potentially infinite archive, based on iconographic categories such as hand gestures and facial expressions, automobile crashes or air accidents, among many others. In reusing this material, his pieces examine the vertiginous speed at which images and news are introduced and disappeared in our daily life, in particular those that have had great repercussion in the media, but which are still extremely fragile and vulnerable.
Jonathan Hernández earned a degree in visual arts from the ENAP Escuela Nacional de Artes Plásticas at the Universidad Nacional Autonoma de México (UNAM) in Mexico City.
His most important solo exhibitions include: Vulnerabilidad (visible e invisible), Centro de la imagen, Mexico City, Mexico (2017); Extinción de dominio, kurimanzutto, Mexico City, Mexico (2016); MOCAD Detroit; Desastre Natural, Alberto Baraya & Jonathan Hernández, Casa del Lago, Mexico City (2014-2015); La reforma tiene muchas decenas de periódicos pero ni un solo hombre, La Caja Negra, Madrid Spain (2012); Zooloquio, Colloquium organized in collaboration with Alberto Baraya and Luisa Ungar, Universidad de los Andes, Bogotá, Colombia (2012); Caleidoscopio, Galeria Nara Roesler, Sao Paulo (2010); Naturaleza Muerta, Artista invitado Pablo Sigg, kurimanzutto, Mexico City (2010); La ruta natural, La Caja Negra, Madrid (2009); Clichés, Contradictions & Ping-Pong, Krinzinger, Viena (2009).
He has participated in various group shows such as: America Latina, 1960-2013, Museo Amparo, Puebla, Mexico; Foundation Cartier, Paris France (2014); Paparazzi! Photographes, stars et artistes, Centre Pompidou-Metz, Metz, France; Schirn Kunsthalle, Frankfurt am Main, Germany (2014); México: Inside Out, Modern Art Museum of Fort Worth, Texas United States (2013); Resisting the Present: Mexico 2000 / 2012, Museo Amparo, Puebla Mexico; Musée d'art moderne de la Ville de Paris, Paris France (2012); Distant Star/Estrella Distante, an exhibition around the writings of Roberto Bolaño, Regen Projects, Los Angeles, United States; kurimanzutto, Mexico City (2011).