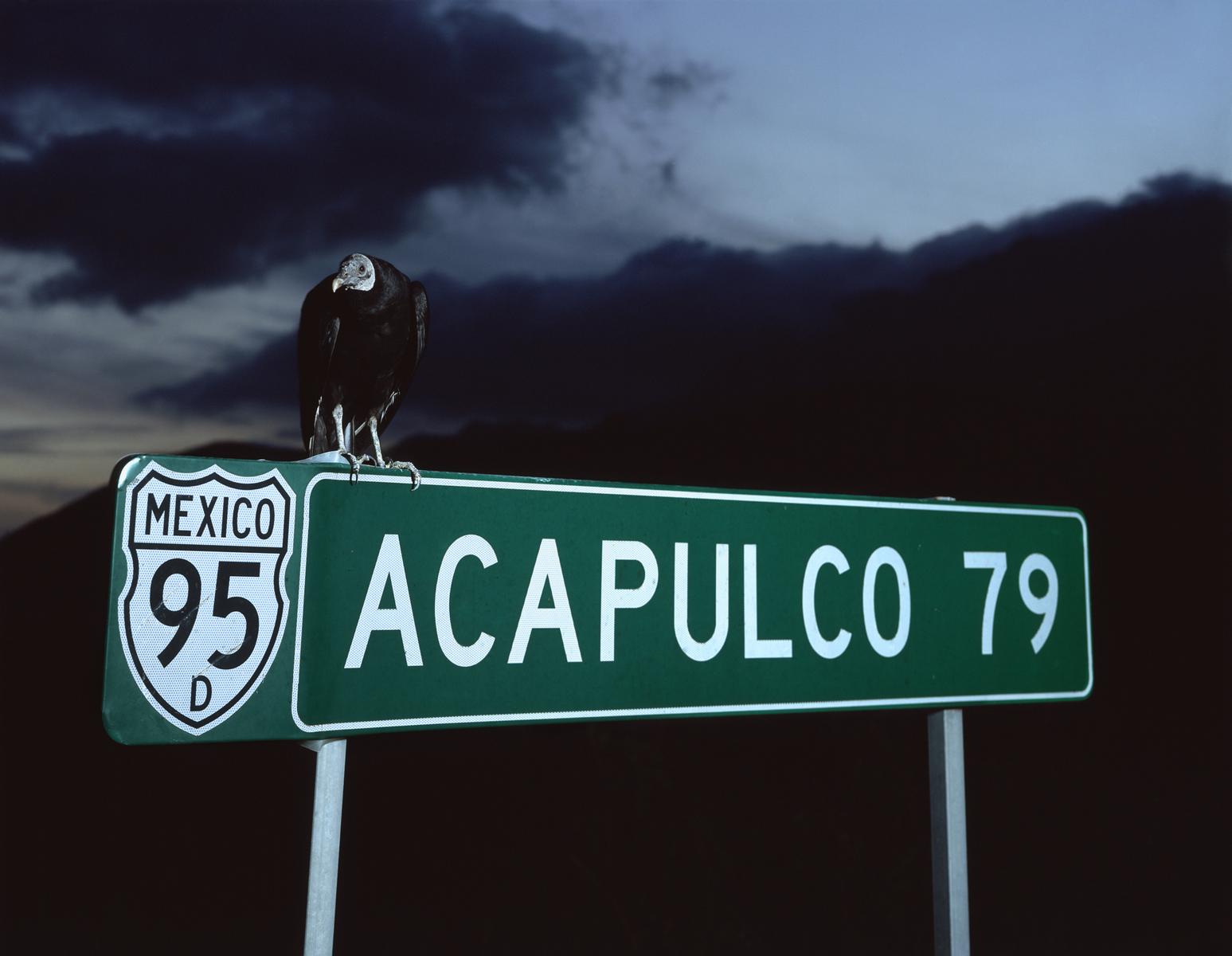 miguel calderón
* 1971, Mexico City
Miguel Calderón explores a broad range of themes, from violence and corruption in Mexico to youth and family dynamics to the supernatural. However, his work is unified by an ever-present sense of theatricality, questioning the fine line between reality and fiction. Frequently cast from the perspective of an outsider, he highlights the macabre complexity of man's position in the universe deftly weaving together mockery, foolishness, social critique and sincerity of emotion. He creates works from a mashup of vernacular references, employing a variety of media, including video, photography, sculpture and painting. For Calderón, it is important that art be accessible; he came of age as an artist in Mexico during the 1990s, when he was a key figure in the development of a young alternative art scene in Mexico, associated with the non-commercial art space he co-founded called La Panadería.
Calderón received his BFA from the San Francisco Art Institute in 1994. He has been the recipient of the Cisneros Fontanals Art Foundation Grant & Commissions program (2013), The MacArthur Fellowship for Film and New Media (2000), and the Bancomer/Rockefeller Fellowship (1995).
His most important solo exhibitions include: Independientemente de con quien duerma, Fototeca Latinoamericana (FoLa), Buenos Aires (2017); Miguel Calderón: Color Bleed, Rochester Art Center, Rochester, New York (2012); Miguel Calderón, solo project, Casa América, Madrid, Spain (2010); Conversations with a Tropical Vulture, with George Kuchar, Yerba Buena Center for the Arts, San Francisco (2010); Bestseller, Panorámica, Museo Tamayo, Mexico City (2009); Ridiculum Vitae, La Panadería, Mexico City, (1998).
Additionally, he has participated in group shows at the following institutions: Museo Universitario del Chopo, Mexico City (2017); Museo Jumex, Mexico City (2018 and 2015); Museo Amparo, Puebla, Mexico (2014); Los Angeles County Museum of Art, Los Angeles, California (2014); The Foundation Cartier, Paris, France (2013); Museo Universitario de Arte Contemporaneo (MUAC), Mexico City, Mexico (2011); The Museum of Contemporary Art, San Diego, California (2011); Museo Universitario del Chopo, Mexico City, Mexico (2010); Museum Moderner Kunst (MUMOK), Vienna, Austria (2009); National Gallery of Art, Warsaw, Poland (2007); Museum of Contemporary Art, Chicago, United States (2007), PS1 Contemporary Art Center, New York, United States (2002), among others.
Calderón has participated in various biennials, including: 7th Internationale Photo-Triennial, Esslingen, Germany (2007); Bussan Biennale, Bussan, Korea (2006); Sharja Biennial 7, Sharjah, United Arab Emirates (2005), Yokohama Triennale of Contemporary Art, Yokohama, Japan (2005); ARCO, Madrid, Spain (1998).
Calderón currently lives and works in Mexico City.