back
apichatpong weerasethakul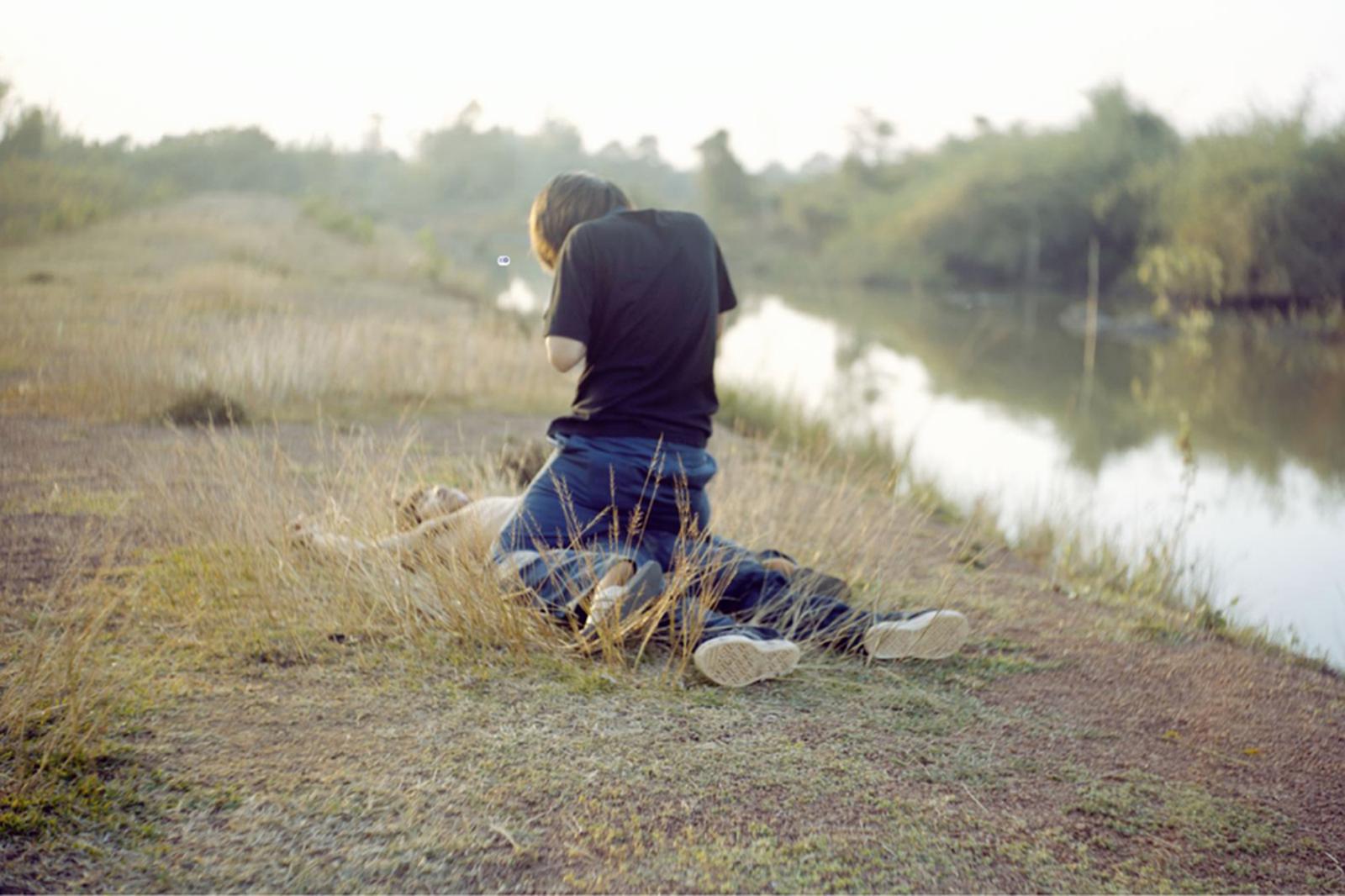 apichatpong weerasethakul
* 1970, Tailandia
La obra de Apichatpong Weerasethakul abarca el espacio entre el cine y el arte contemporáneo para explorar temas personales y sociales. Con frecuencia, sus videos, filmes e instalaciones no siguen una estructura lineal y transmiten un fuerte sentido de dislocación, ajeno a este mundo. Su trabajo se caracteriza por un interés en manipular el tiempo y la luz, que construyen tenues puentes para que el espectador viaje entre la realidad y lo místico, la individualidad y la colectividad, entre la vigilia y el sueño. A través de los años, la mayoría de sus proyectos han involucrado a los mismos actores, permitiéndole capturar diferentes etapas de sus vidas y la experiencia de envejecer. Filmadas en pueblos rurales y bosques tailandeses, las películas de Weerasethakul habitan un territorio muy personal, que invita al espectador al mundo subjetivo de la memoria, el mito y el anhelo. Mediante estructuras narrativas poco convencionales que buscan expandir y contraer la sensación del tiempo, así como jugar con los conceptos de veracidad y linealidad, la obra de Weerasethakul se ubica cómodamente en un mundo creado a su medida.
Weerasethakul se recibió como arquitecto en la Universidad de Khon Kaen, en 1994. Estudió la maestría en cine en la Escuela del Instituto de Arte de Chicago, en 1997. Participó en la fundación de la compañía de producción Kick the Machine, en 1999, con la que produjo muchos de sus propios filmes, además de otros filmes y videos experimentales tailandeses que no hubieran podido encontrar apoyo de otro modo. En 2001, participó en el Programa de Residencia Artística de Sapporo (S-AIR), en Sapporo, Japón. Su obra Tropical Malady (2004) ganó el premio del jurado en el Festival de Cine de Cannes, y su cinta Uncle Boonmee Who Can Recall His Past Lives (2009) recibió la Palma de Oro en el mismo festival.
Entre sus exposiciones más importantes se encuentran Mirages, Tate Modern, Londres, Reino Unido (2016); Apichatpong Weerasethakul, Fireworks, SCAI The Bathouse, Tokio, Japón (2014); Photophobia, Stenersenmuseet, Oslo, Noruega (2013); Primitive, Hangar Bicocca, Milán, Italia (2013); Morakot (Emerald), UC Berkeley Art Museum, Berkeley, California, Estados Unidos (2013); For Tomorrow for Tonight, UCCA, Pekín, China (2012); Apichatpong Weerasethakul: PRIMITIVE, The New Museum, Nueva York, Estados Unidos (2011); For Tomorrow for Tonight, The Irish Museum of Modern Art, Dublín, Irlanda (2011); Retrospektive Apichatpong Weerasethakul, Filmmuseum, Münchner Stadtmuseum, Múnich, Alemania (2009). Ha participado en exposiciones colectivas organizadas por instituciones como la Universidad de Pensilvania, Filadelfia, Estados Unidos (2014); Kunstverein Gottingen, Gotinga, Alemania (2014); The Singapore Art Museum, Singapur (2012); The Museum of Contemporary Art, Tokio, Japón (2010); The Sherman Contemporary Art Foundation, Sídney, Australia (2009); National Palace Museum, Taipéi, Taiwán (2007); The Sculpture Center, Long Island, Estados Unidos (2006).
Weerasethakul ha participado en varias bienales, incluyendo la 11ª Bienal de Sharjah, en Sharjah, Emiratos Árabes Unidos (2013); Documenta 13, en Kassel, Alemania (2012); VideoZone 4: la 4ª Bienal Internacional de Videoarte, en Tel Aviv, Israel (2008); La Bienal de Singapur, en Singapur, China (2008); la 3ª Trienal de Cantón, en Cantón, China (2008); la Bienal KunstFilm, en Colonia y Bonn, Alemania (2007); la 5ª Trienal de Arte Contemporáneo en Asia del Pacífico, en Australia (2006); la IX Trienal Internacional de Arte del Báltico, en Vilna, Lituania (2005); la Bienal de Taipéi, en Taipéi, Taiwán (2004); la 7ª Bienal Internacional de Estambul, en Estambul, Turquía (2001) y la 1ª Bienal de Tirana, en Tirana, Albania (2001).
Apichatpong Weerasethakul vive y trabaja en Chiang Mai, Tailandia.