back
apichatpong weerasethakul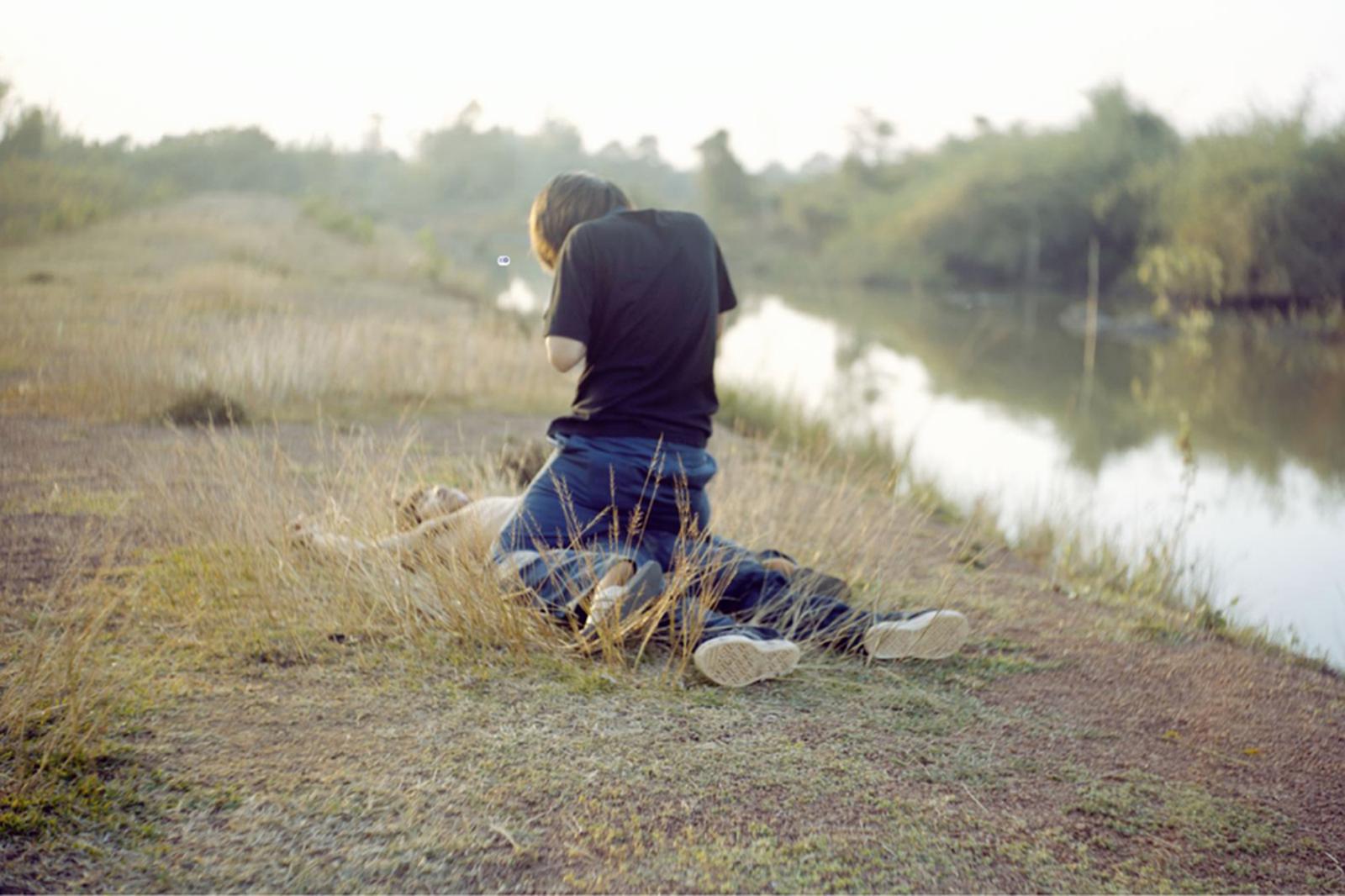 apichatpong weerasethakul
* Bangkok, Tailandia, 1970

La obra de Apichatpong Weerasethakul abarca el espacio entre el cine y el arte contemporáneo para explorar temas personales y sociales. Con frecuencia, sus instalaciones, videos, cortos y largometrajes siguen una estructura no-lineal y transmiten una fuerte sensación de dislocación etérea. Mediante la manipulación del tiempo y la luz, su trabajo construye frágiles puentes para que el espectador viaje entre lo real y lo místico, lo individual y lo colectivo, lo corpóreo y lo onírico. A través de los años, la mayoría de sus proyectos han involucrado a los mismos actores, permitiéndole capturar diferentes etapas de sus vidas y su experiencia al envejecer. Filmadas en pueblos rurales y bosques tailandeses, las películas de Weerasethakul habitan un territorio muy personal que invita al espectador al mundo subjetivo de la memoria, el mito y el anhelo profundo. Mediante estructuras narrativas poco convencionales que expanden y contraen la sensación del tiempo y juegan con los conceptos de veracidad y linealidad: la obra de Weerasethakul se sitúa cómodamente en un mundo creado a su medida.
En 1994, Weerasethakul se recibió como arquitecto en la Universidad de Khon Kaen en Tailandia. En 1998, obtuvo una Maestría en cine de la School of the Art Institute of Chicago que también le otorgó un doctorado honorario en 2011. En 1999 fue uno de los fundadores de Kick the Machine Films, compañía que ha producido muchas de sus películas, además de las obras de otros cineastas experimentales tailandeses que no hubieran encontrado apoyo en la industria cinematográfica tradicional. El gobierno francés lo nombró Chevalier de l'ordre des arts et des lettres en 2008 y Officier de l'ordre des arts et des lettres en 2011. Sus proyectos de arte y películas han participado en numerosos festivales y recibido reconocimiento internacional, incluyendo tres premios del Festival de Cannes: A Certain Regard para Blissfully Yours en 2002, el Prix du Jury fue otorgado a Tropical Malady en 2004, y en 2010, Uncle Boonmee Who Can Recall His Past Lives recibió la Palme d'Or.
En años recientes, algunas de sus exposiciones individuales y proyecciones han incluido: The Serenity of Madness, Oklahoma City Museum of Art, Estados Unidos (2018); Luminous Shadows, Contemporary Art Centre (CAC), Vilna, Lituania (2018); The Serenity of Madness, Museum of Contemporary Art and Design (MCAD), Manila, Filipinas, School of the Art Institute of Chicago, Estados Unidos (2017), y Para Site, Hong Kong, China (2016); Tate Film Pioneers: Apichatpong Weerasethakul: Mirages, Tate Modern, Londres (2016); Fireworks, Art Gallery of Ontario (AGO), Toronto, Canadá (2015) y SCAI The Bathhouse, Tokio (2014); Photophobia, Stenersenmuseet, Oslo, Noruega (2013); Primitive, HangarBicocca, Milán, Italia (2013); For Tomorrow For Tonight, Ullens Center for Contemporary Art (UCCA), Pekìn (2012) and IMMA-Irish Museum of Modern Art, Dublín (2011); Apichatpong Weerasethakul: Primitive, New Museum, Nueva York (2011) y Musée d'art moderne de la Ville de Paris (2009); For Tomorrow For Tonight, Retrospektive Apichatpong Weerasethakul, Filmmuseum Münchner Stadtmuseum, Múnich, Alemania (2009), entre muchas otras.
También ha participado en exposiciones y proyecciones colectivas entre las que se encuentran: Metaphors: An Evening of Sound and Moving Image with Kick the Machine, Bangkok CityCity Gallery, Tailandia (2017); SUNSHOWER: Contemporary Art from Southeast Asia 1980s to Now, Mori Art Museum, Tokio (2017); Body / Play / Politics, Yokohama Museum of Art, Japón (2016); Today is the day - 70th Years Memorial of Atomic Bombs in Hiroshima, WATARI-UM, The Watari Museum of Contemporary Art, Tokio (2015); A Journal of the Plague Year, ARKO Art Center, Seúl (2014) y Para Site, Hong Kong, China (2013); Thai Transience, Singapore Art Museum (SAM), Singapur (2012); Transformation, MOT´Museum of Contemporary Art Tokio (2010); The View from Elsewhere, Sherman Contemporary Art Foundation (SCAF), Sídney (2009), entre otras.
Weerasethakul ha participado en distintas bienales, incluyendo: 14e Biennale de Lyon, Francia (2017); Saitama Triennale 2016, Japón; 20th Biennale of Sydney, Australia (2016); Sharjah Biennial 11, Emiratos Árabes Unidos, en la que recibió el Sharjah Biennial Prize (2013); dOCUMENTA (13), Kassel, Alemania (2012); SeMA Biennale Mediacity Seoul, Seúl (2010); SB2008 Singapore Biennale, Singapur; 3rd Guangzhou Triennial, Cantón, China 2008; Liverpool Biennial 2006, Reino Unido; The 5th Asia Pacific Triennial of Contemporary Art (APT5), Queensland Art Gallery | Gallery of Modern Art (QAGOMA), Australia, 2006; The IX Baltic Triennial of International Art, Vilna, Lituania (2005); Taipei Biennial 2004, Taiwán; 1st edition of the T.I.C.A.B – Tirana International Contemporary Art Biannual, Albania (2001) and 7. İstanbul Bienali, Estambul, Turquía (2001), entre otras.
Apichatpong Weerasethakul vive y trabaja en Chiang Mai, Tailandia.