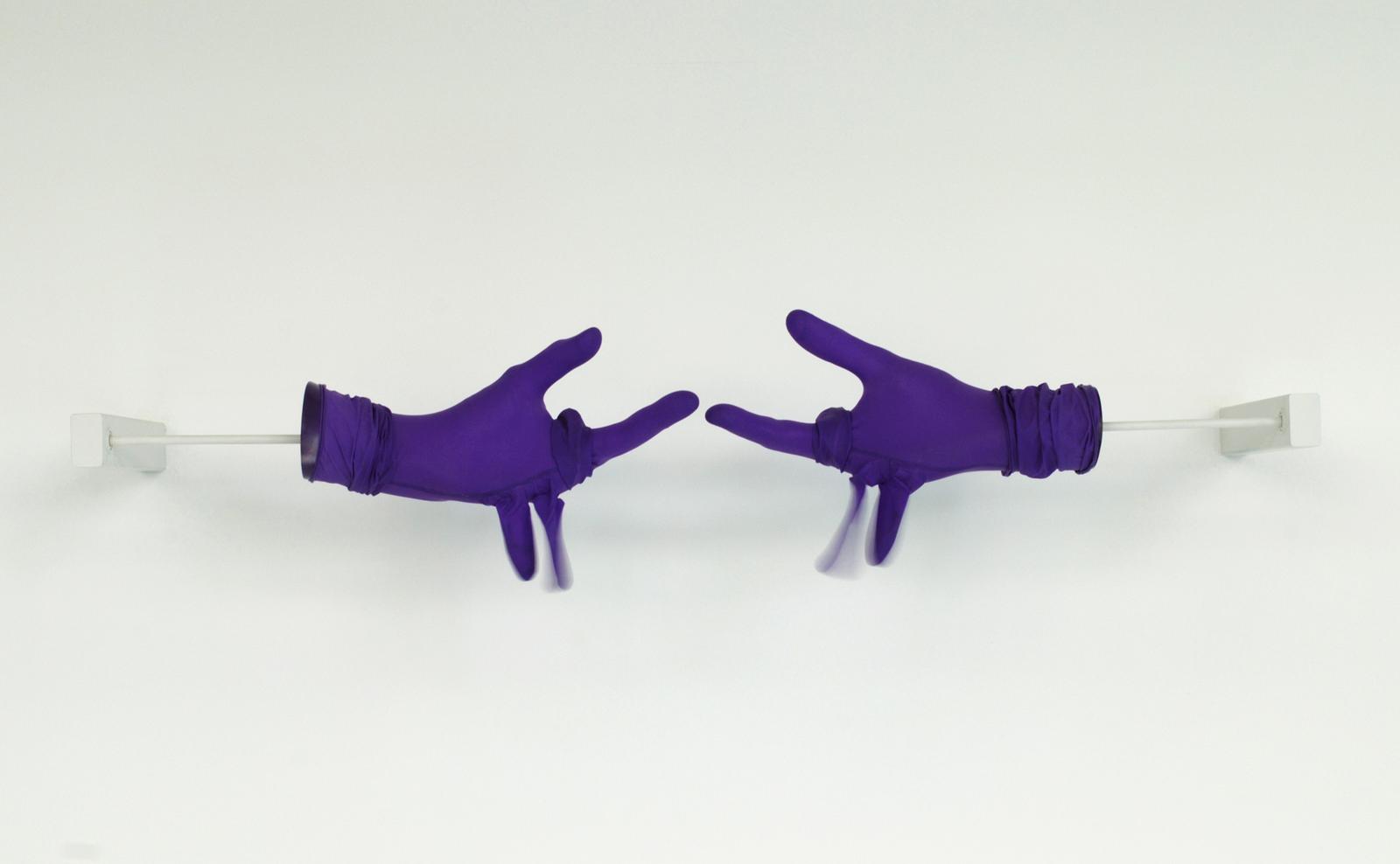 anri sala
* 1974, Tirana, Albania
Anri Sala employs moving images and their soundtracks to probe historical ruptures and failures of language. He explores non-verbal modes of expression through narratives or ideas that can be shared through music or pictures. This distance from a 'logical', direct, language-based understanding, opens the door to multiple perspectives and interpretations. His work encompasses video installations, sculptures, photographs, performances and movie scores. In contrast with traditional cinema, his distinctive use of film challenges the supremacy of the image, allowing sound and musical scores to serve as important narrative cues. The music in his practice speaks to history and memory; it brings together the past, present, and future of the viewer into a single filmic experience. This "continuous present" found in Sala's work has the effect of grounding the audience in a specific moment rather than allowing them to feel projected into the illusion of what they see. His films are presented in a wide range of immersive spaces that must be experienced with the whole body, in modified environments with careful lighting and sound design that stimulate a visceral experience of the architecture. By creating this state of awareness, the artist urges us to reconsider the relationship of our own space and time to the location and historical moment depicted in the films –an exercise in civil resistance with profound political implications.
Anri Sala studied at the National Academy of Arts of Tirana, after which he attended the Ecole Nationale Supérieure des Arts Décoratifs in Paris. He completed his Postgraduate Studies in film directing at Le Fresnoy, Studio National des Arts Contemporains in Tourcoing, France. In 2001 he received the Young Artist Prize of the 49th Biennale di Venezia; he is the recipient of other prizes, including the Absolut Art Award (2011), the Prix Gilles Dusein, Paris (2000), the Best Documentary Film Award from the Filmfest in Tirana (2000); and the International Film Festival in Santiago de Compostela (1999).
His most important exhibitions include: Anri Sala: Answer Me, New Museum, New York, United States (2016); No Names, No Title, Tel Aviv Museum, Tel Aviv, Israel (2015); The Present Moment (in D), Haus der Kunst, Munich, Germany (2014); Ravel Ravel Unravel, French Pavilion of the 55th Biennale di Venezia, Venice, Italy (2013); Anri Sala, Centre Georges Pompidou, Paris, France (2012); Anri Sala, Louisiana Museum, Denmark (2012); Anri Sala, Musée d'art Contemporain de Montréal, Montréal, Canada (2011); Anri Sala, Serpentine Gallery, London, United Kingdom (2011); Anri Sala, National Museum of Art, Osaka, Japan (2011); Anri Sala: Purchase Not By Moonlight, Museum of Contemporary Art North Miami, United States and CAC Contemporary Arts Center, Cincinnati, United States (2008); Dammi i Colori, DAAD Deutscher Akademischer Austausch Dienst, Berlin, Germany (2005); Entre chien et loup / When the Night Calls it a Day, arc Musée d'art moderne de la Ville de Paris, France and Deichtorhallen Hamburg, Germany (2004). Moreover, his work has been included in group exhibitions at institutions such as the Fundació Juan Miró, Barcelona, Spain (2015); The Gemeentemuseum Den Haag, The Hague, Netherlands (2014); KW Institute for Contemporary Art, Berlin, Germany (2013); MUSAC, Léon, Spain (2012); Guggenheim Museum, New York, United States (2010); Schaulager, Münchenstein Basel, Switzerland (2009); International Center of Photography, New York, United States (2008); Moderna Museet, Stockholm, Sweden (2008); MARCO Museo de Arte Contemporáneo, Vigo, Spain (2007); P.S.1 Contemporary Art Center, New York United States (2006), among others.
Furthermore, his work has been part of biennials such as the 57th International Art Exhibition, la Biennale di Venezia, Italy (2017), Art Setouchi Triennale, Japan (2016), 12th Havana Biennial, Cuba (2015); the 8th Berlin Biennial,Germany (2014); 4th Berlin Biennial, Germany (2006) and the 25th Bienal de Sao Paulo, Brasil (2002).

Anri Sala currently lives and works between Paris and Berlin.