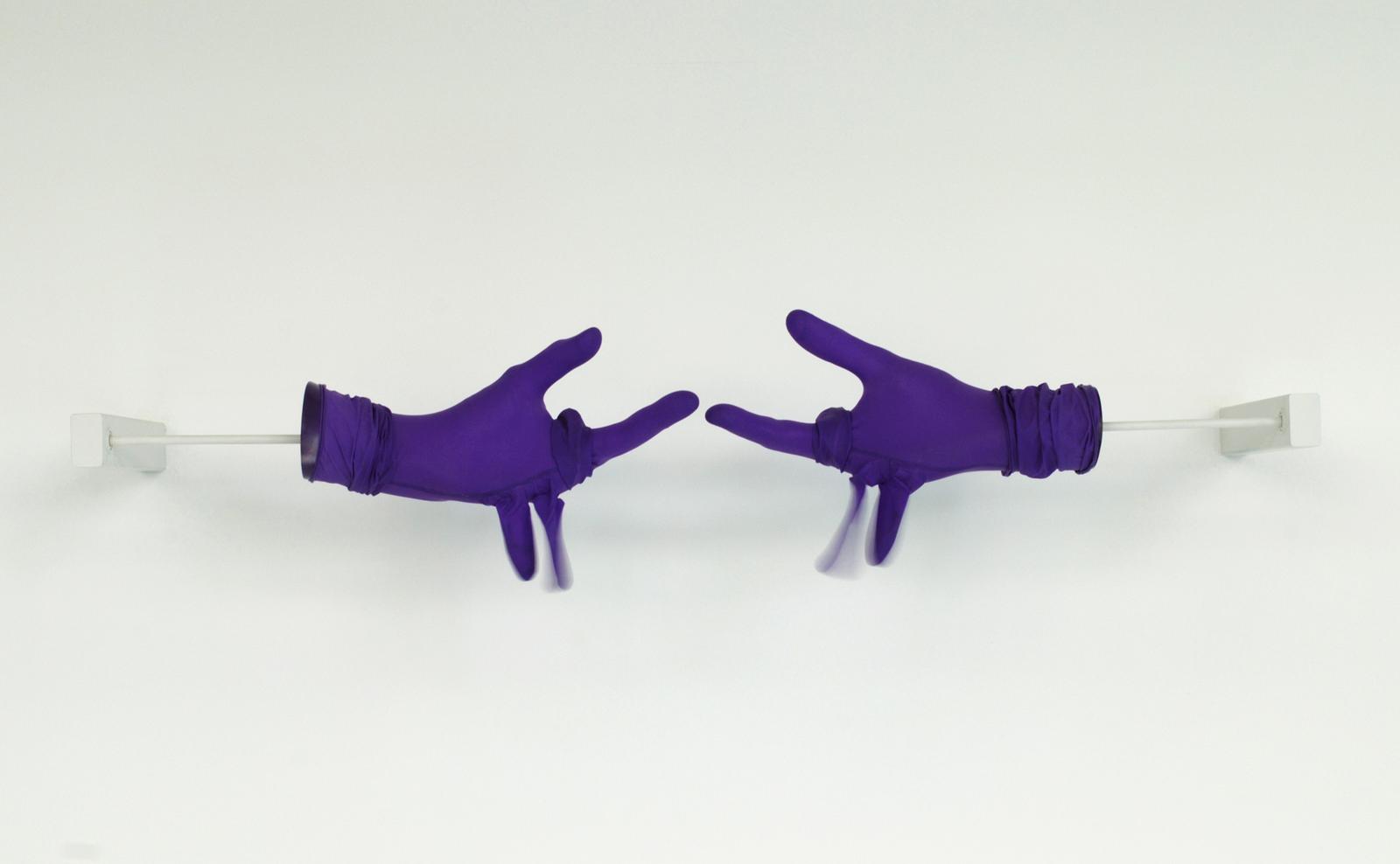 anri sala
* 1974, Tirana, Albania

Anri Sala employs moving images and their soundtracks to probe historical ruptures and failures of language. Using a variety of platforms –video installation, sculpture, photography, performance and movie scores–, he explores non-verbal modes of expression through narratives or ideas. By distancing us from a "logical", direct, language-based understanding, his work opens the door to multiple perspectives and interpretations. In contrast with traditional cinema, his distinctive use of film challenges the supremacy of the image, allowing sound to serve as an important narrative cue: the music speaks to history and memory, it brings together the past, present, and future of the viewer into a single filmic experience. This "continuous present" found in Sala's work has the effect of grounding the audience in a specific moment rather than projecting them into the illusion of what they see. His videos are presented in a wide range of immersive spaces that must be experienced with the whole body: modified environments with careful lighting and sound design that stimulate a visceral experience of the architecture. By creating this state of awareness, the artist proposes an exercise in civil resistance with political implications; his work allows us to reconsider the relationship of our own space and time to the location and historical moment depicted in the films.
Anri Sala studied at the University of Arts (UART) in Tirana, after which he attended the École nationale supérieure des arts décoratifs in Paris. He completed his Postgraduate Studies in film directing at Le Fresnoy-Studio national des arts contemporains in Tourcoing, France. In 2001 he received the Young Artist Prize of the 49th Venice Biennial; he is the recipient of the Absolut Art Award 2011 and Prix Gilles-Dusein (2000). He has also been short listed for the Hugo Boss Prize (2002) and Preis der Nationalgalerie für junge Kunst (2005).
His most recent solo exhibitions include: Anri Sala, Castello di Rivoli Museo d'Arte Contemporanea, Turin, Italy (2019); The Last Resort, Garage Museum of Contemporary Art, Moscow (2018); Anri Sala: o momento presente, Instituto Moreira Salles, Sao Paulo (2017); Clocked Perspective, Museo Jumex, Mexico City (2017); Anri Sala, Museo Tamayo, Mexico City (2017); The Last Resort, Kaldor Public Art Projects, Sydney (2017); Anri Sala: Answer Me, New Museum, New York (2016); No Names, No Title, Tel Aviv Museum, Israel (2015); The Present Moment (in D), Haus der Kunst, Munich, Germany (2014); Air Cushioned Ride, CAC Centro de Arte Contemporáneo de Málaga, Spain (2013); Anri Sala, Centre Georges Pompidou, Paris (2012); Anri Sala, Louisiana Museum of Modern Art, Humlebæk, Denmark (2012); Anri Sala, Musée d'art contemporain de Montréal, Canada (2011); Anri Sala, Serpentine Gallery, London (2011); Anri Sala, The National Museum of Art, Osaka, Japan (2011); Creating Space Where There Appears To Be None, About Change Collection, Berlin (2010); Purchase Not by Moonlight, Museum of Contemporary Art North Miami (2009) and Contemporary Arts Center, Cincinnati, United States (2008); Dammi i Colori, Daadgalerie, Berlin (2005); Entre chien et loup / When the Night Calls it a Day, Musée d'Art moderne de la Ville de Paris and Deichtorhallen Hamburg, Germany (2004), among many others.
His work has been included in group exhibitions such as: Strange Days: Memories of the Future, The Store X, 180 [The Strand], London (2018); Par amour du jeu 1998-2018, Magasins Généraux, Pantin, France (2018); Faith Love Hope, Kunsthaus Graz, Austria (2018); All That We Have In Common, The Museum of Contemporary Art Skopje, Republic of Macedonia (2018); The Creative Act: Performance, Process, Presence, Guggenheim Abu Dhabi, United Arab Emirates (2017); Life Itself: on the question of what it essentially is; its materialities, its characteristics, Moderna Museet, Stockholm (2016); Prophetia, Fundació Joan Miró, Barcelona, Spain (2015); The Vincent Award 2014, Gemeentemuseum Den Haag, The Hague, The Netherlands (2014); One on One, KW Institute for Contemporary Art, Berlin (2013); One Sixth of the Earth (Ecologies of Image), Museo de Arte Contemporáneo de Castilla y León, Spain (2012); French Window: Looking at Contemporary Art through the Marcel Duchamp Prize, Mori Art Museum. Tokyo (2011); Haunted: Contemporary Photography/Video/Performance, Guggenheim Museum, New York (2010); Holbein to Tillmans, Schaulager Münchenstein and Kunstmuseum Basel, Switzerland (2009); Archive Fever: Uses of the Document in Contemporary Art, International Center of Photography, New York (2008); Entre Fronteiras = Between Borders, MARCO Museo de Arte Contemporánea de Vigo, Spain (2007); Reprocessing Reality, MoMA PS1, New York (2006), among many others.

Anri Sala's work has been a part of biennials such as: the International Art Exhibitions and French and Albanian Pavilions at the 57th, 50th, 55th, and 47th editions of the Venice Biennial (2017, 2003, 2013, and 1999, respectively); Yokohama Triennale 2001 and 2017, Japan; 12 Bienal de la Habana, Cuba (2015); MDE15 Encuentro Internacional de Arte de Medellín, Colombia (2015); The Fifth Auckland Triennial, New Zealand (2014); 1, 4, and 8 Berlin Biennale (2002, 2006, and 2014, respectively); Sharjah Biennial 11, United Arab Emirates (2013); 9th Gwangju Biennale, South Korea (2012); Taipei Biennial 2004, Taiwan; 8. İstanbul Bienali, Turkey (2003); 29a and 25a Bienal de São Paulo, Brazil (2010 and 2002); Manifesta 3 Ljubiana, Slovenia and Manifesta 4 Frankfurt, Germany (2000 and 2002).
Anri Sala lives and works in Paris and Berlin.