back
mariana castillo deball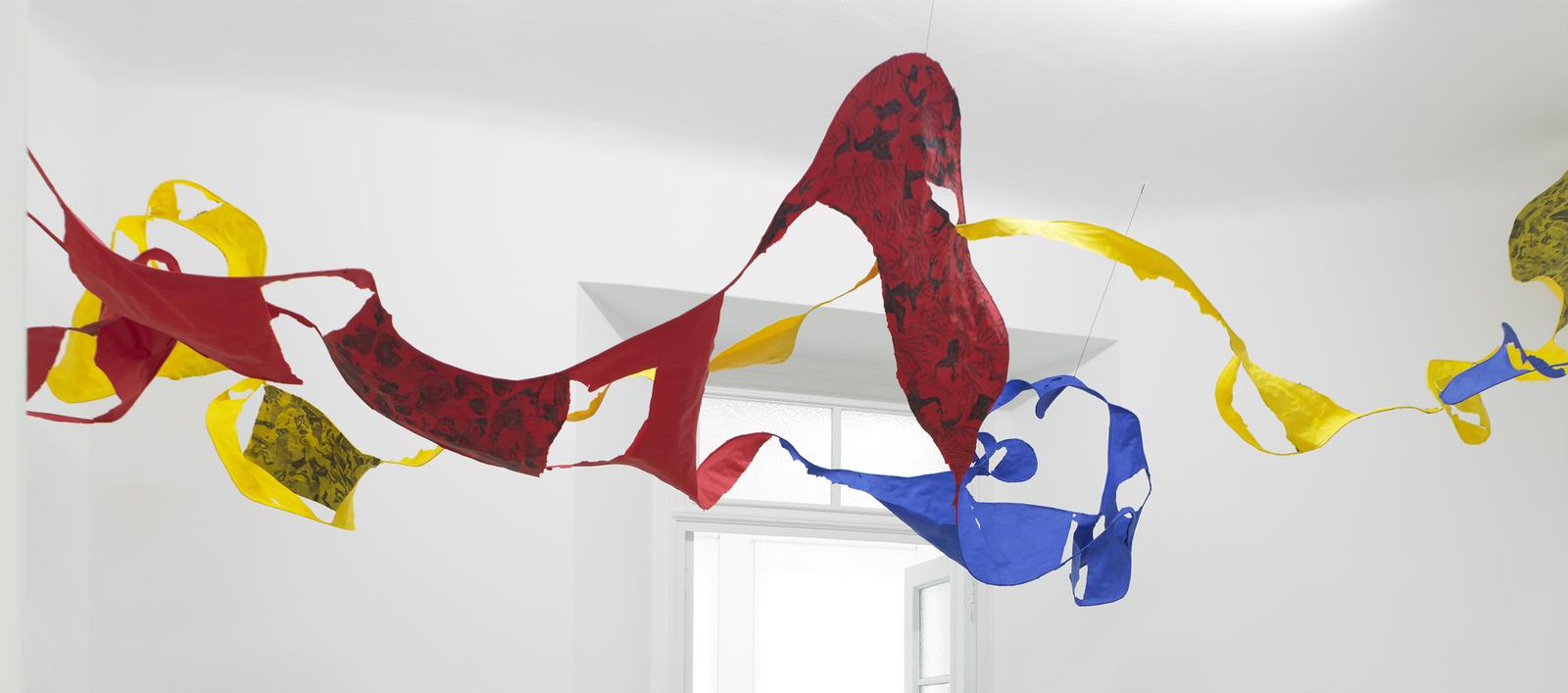 mariana castillo deball
* 1975, Ciudad de México
Mariana Castillo Deball trabaja con instalaciones, esculturas, fotografías y dibujos, con los que explora el papel que los objetos juegan en nuestro entendimiento de la identidad y la historia. Toma una aproximación caleidoscópica, comunicando varias disciplinas para crear imágenes relevantes que surgen a partir de la colisión y combinación de los distintos lenguajes. Por ejemplo, el interés de Deball por las leyes matemáticas y las estructuras geométricas que rigen el mundo natural han contribuido a un cuerpo de trabajo, cuyos elementos científicos y naturales se sintetizan en objetos escultóricos. Su trabajo también destaca por la colaboración e investigación con instituciones y museos. Deball traza su camino a través de campos como la arqueología, la cuenta y la literatura, entabla un intercambio de conocimiento como un proceso que implica la transformación en ambos lados. Para cada proyecto produce múltiples libros y objetos que funcionan como dispositivos performativos con distintos usos y formatos, explorando la manera en que estos objetos pueden generar sus propios territorios.
Mariana Castillo Deball obtuvo el grado de maestra en Artes Plásticas de la Universidad Nacional Autónoma de México, en 1997, en la ciudad de México. En 2003 concluyó un programa de posgrado en Jan Van Eyck Academie, en Maastricht. Países Bajos. Deball fue reconocida con el Prix de Rome, en Ámsterdam (2004); el Zurich Art Prize (2012); Henry Moore Fellowship (2012); y el Preis der Nationalgalerie für Junge Kunst, Hamburger Bahnhof, Berlín, Alemania (2013). Completó la residencia Deutscher Akademischer Austausch Dienst, durante el 2011, en Berlín, Alemania.
Entre sus exposiciones más importantes destacan: Mariana Castillo Deball, Kunsthalle Lissabon, en Lisboa, Portugal (2014); Mariana Castillo Deball, Parergon, Hamburger Bahnhof, en Berlín, Alemania (2014); What we caught we threw away, what we didn't catch we kept, CCA Glasgow, Escocia (2013); Uncomfortables Objects, Zurich Art Prize, Museum Haus Konstruktiv, Zúrich, Suiza (2012); Este desorden construido, autoriza geológicas sorpresas a la memoria más abandonada, Museo Experimental El Eco, en la Ciudad de México (2011); Between you and the image of you that reaches me, Museum of Latin American Art, Long Beach, Estados Unidos (2010); Kaleidoscopic Eye, Kunst Halle Sankt Gallen, en San Galo, Suiza (2009); Estas Ruinas que ves, Museo de Arte Contemporáneo Carrillo Gil, en la Ciudad de México (2006); Institute of Chance, Stedelijk Museum (Prix de Rome), en Ámsterdam, Países Bajos (2004); Interlude: The reader's traces, intervención en la Biblioteca Nacional de París, la Biblioteca Pública de Nueva York y la Biblioteca Nacional de Berlín (2003). Además, su trabajo se ha presentado en exposiciones grupales y con instituciones como el Guggenheim Museum, en Nueva York, Estados Unidos (2014); Hamburger Bahnhof, en Berlín, Alemania (2013); Museum of Modern Art MoMA, en Nueva York, Estados Unidos (2012); Museo Rufino Tamayo, en la Ciudad de México (2012); Musée d'Art Moderne de la Ville de Paris, en París, Francia (2012); dOCUMENTA (13), en Kassel, Alemania (2012); Centre Georges Pompidou, en París, Francia (2011); Institute of Contemporary Art, en Londres, Reino Unido (2010); Macba, en Barcelona, España (2009); De Appel, en Ámsterdam, Países Bajos (2008); Stedelijk Museum, en Ámsterdam, Países bajos (2006); entre otros.
Ha participado en varias bienales como la 8ª Bienal de Berlín para Arte Contemporáneo, Alemania (2014); la 54ª Bienal de Venecia, en Italia (2011); y la segunda Bienal de Atenas, en Grecia (2009).
Mariana Castillo Deball vive y trabaja en Berlín, Alemania.