back
mariana castillo deball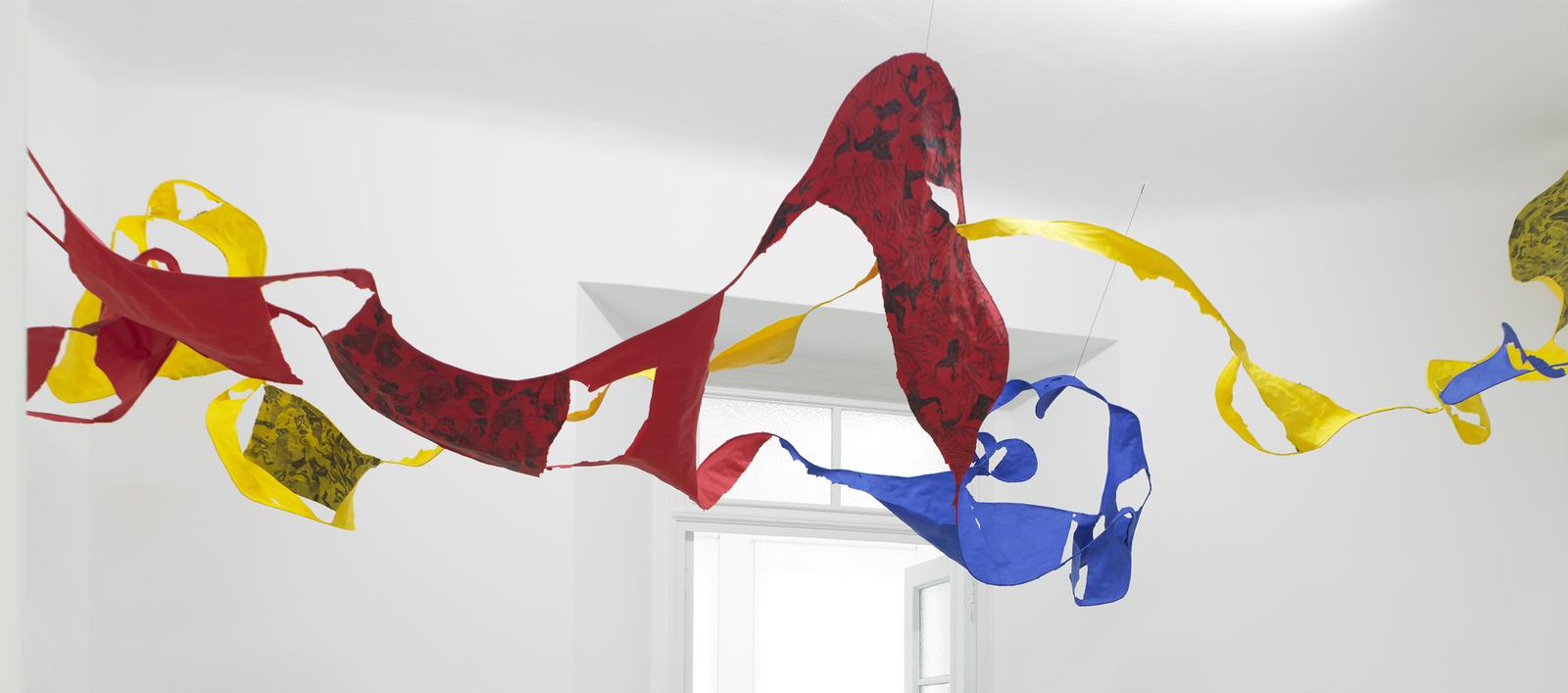 mariana castillo deball
* Ciudad de México, 1975
En su trabajo, Mariana Castillo Deball, propone una visión calidoscópica que explora la forma en que la colaboración entre ciencia, arqueología y artes visuales puede describir el mundo; sus instalaciones, performance, esculturas y proyectos editoriales surgen de la re-combinación de diversos lenguajes y exploran el rol de los objetos en el entendimiento de nuestra historia e identidad. Su obra es reflejo de un largo proceso de investigación que le permite analizar cómo pueden leerse ciertos objetos históricos a lo largo del tiempo y cómo éstos presentan una versión dialogante de la realidad que genera un panorama polifónico. Castillo Deball colabora con colecciones etnográficas, bibliotecas y archivos históricos, buscando ir más allá de las instituciones y museos de arte contemporáneo. Su producción artística incluye ediciones múltiples: libros u objetos cuyos distintos usos y formatos buscan generar nuevos territorios. Su materia prima se genera a partir del intercambio entre antropología, filosofía y literatura en un proceso de aprendizaje mutuo.
Mariana Castillo Deball obtuvo la licenciatura en Artes Plásticas de la Universidad Nacional Autónoma de México en 1997. En 2003 concluyó un programa de posgrado en Jan van Eyck Academie, en Holanda. Deball ha recibido los siguientes reconocimientos: Prix de Rome (2004); Zurich Art Prize (2012); Henry Moore Institute Fellowship (2012) y Preis der Nationalgalerie für junge Kunst (2013). En 2011 fue artista en residencia en el Berliner Künstlerprogramm de Deutscher Akademischer Austauschdienst (DAAD) en Berlín.
Entre sus exposiciones más importantes destacan: Finding Oneself Outside, New Museum, Nueva York, Estados Unidos (2019); Petlacoatl, Logan Arts Center, Chicago, Estados Unidos (2018);To-Day, February 20th, Savannah College of Art and Design (SCAD) Museum of Art, Savannah, Estados Unidos (2018); Pleasures of association, and poissons, such as love, Galerie Wedding – Raum für zeitgenössische Kunst, Berlín, Alemania (2017); Feathered Changes, Serpent Disappearances, Walter and McBean Galleries, San Francisco Art Institute, Estados Unidos (2016); ¿Quién medirá el espacio, quién me dirá el momento? MACO Museo de Arte Contemporáneo de Oaxaca, México (2015); Mariana Castillo Deball, Kunsthalle Lissabon, Lisboa, Portugal (2014); Mariana Castillo Deball, Parergon, Hamburger Bahnhof – Museum für Gegenwart, Berlín (2014); "What we caught we threw away, what we didn't catch we kept", CCA: Centre for Contemporary Arts, Glasgow, Escocia (2013); Zurich Art Prize: Uncomfortable Objects, Haus Konstruktiv, Zúrich, Suiza (2012); Este desorden construido, autoriza geológicas sorpresas a la memoria más abandonada, Museo Experimental El Eco, Ciudad de México (2011); Entre tú y la imagen de ti que a mí llega, Museum of Latin American Art (MOLAA), Long Beach, Estados Unidos (2010); Kaleidoscopic Eye, Kunst Halle Sankt Gallen, Suiza (2009); Estas ruinas que ves, Museo de Arte Carrillo Gil, Ciudad de México (2006); Prix de Rome: Institute of Chance, Stedelijk Museum Amsterdam (2004), entre otras.
Además, su trabajo se ha presentado en exposiciones colectivas como: Hello World. Revision einer Sammlung, Hamburger Bahnhof – Museum für Gegenwart, Berlín (2018); Statues Also Die: Contemporary reflections on heritage and conflict in the Middle-East, Fondazione Sandretto Re Rebaudengo, Turín, Italia (2018); Lecturas de un territorio fracturado, Museo Amparo, Puebla, México (2017); Alors que j'écoutais moi aussi David, Eleanor, Mariana, etc. La Criée centre d'art contemporain, Rennes, Francia (2017); El orden Natural de las Cosas, Museo Jumex, Ciudad de México (2016); Ce qui ne sert pas s'oublie, CAPC musée d'art contemporain de Bordeaux, Burdeos, Francia (2015); Storylines: Contemporary Art at the Guggenheim Museum, Nueva York (2014); Arqueológicas, Matadero Centro de Creación Contemporánea, Madrid (2013); Resisting the Present, Musée d'Art moderne de la Ville de Paris (2012); Æther – Une proposition de Christoph Keller, Centro Georges Pompidou, París (2011); For the blind man in the dark room looking for the black cat that isn't there, Institute of Contemporary Arts (ICA), Londres (2010); El mal de escritura, Museu d'Art Contemporani de Barcelona (MACBA), España(2009), entre otras.
Ha participado en varias bienales como: Sharjah Biennial 13, Tamawuj, Emiratos Árabes Unidos (2017); Documenta 14, Atenas (2017); 8 Berlin Biennale (2014); dOCUMENTA (13), Kassel, Alemania (2012); 54a Bienal de Venecia (2011); AB2 HEAVEN 2nd Athens Biennale, Atenas (2009); Manifesta 7, Trentino – Alto Adige, Italia (2008); 7th Shanghai Biennale, China (2008), entre otras.
Mariana Castillo Deball vive y trabaja en Berlín.