back
apichatpong weerasethakul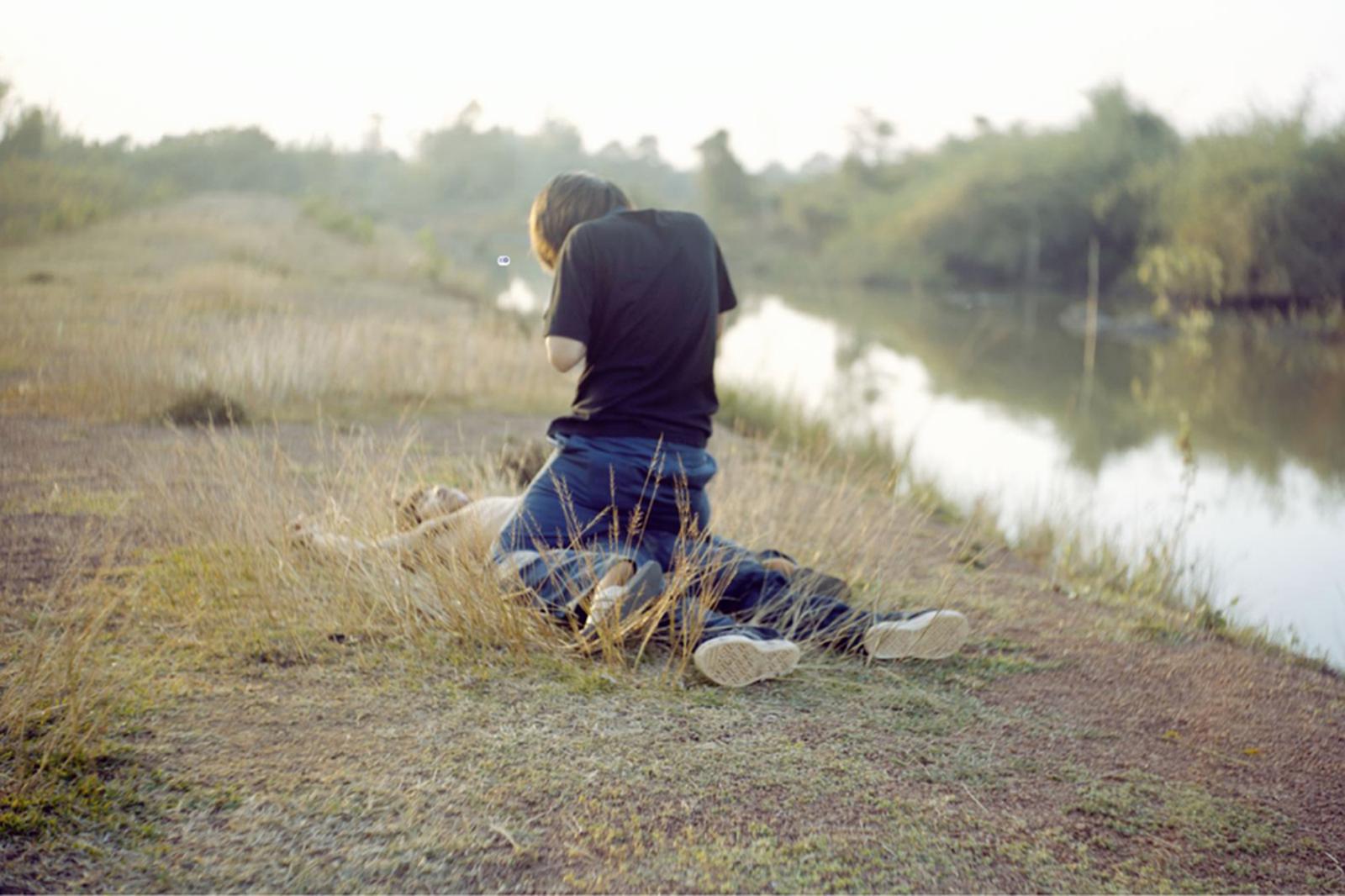 apichatpong weerasethakul
* 1970, Thailand
Apichatpong Weerasethakul's oeuvre spans the space between cinema and contemporary art, addressing both personal and social themes. His videos, shorts, films, and installations are often non-linear and transmit a strong sense of dislocation and otherworldliness. Characterized by an interest in manipulating time and light, Weerasethakul constructs tenuous bridges for the viewer to travel between the real and the mythical, the individual and the collective, waking and dream states. Throughout the years, the majority of his projects have involved many of the same actors, which has allowed him to capture different phases in their lives and the experience of ageing. Frequently set in rural Thai villages and forests, his films traverse an extremely personal territory, inviting the viewer to enter the subjective world of memory, myth, and deep yearning. Using unconventional narrative structures to expand and contract the sensation of time, as well as playing with ideas of veracity and linearity, Weerasethakul's work sits comfortably in a world of his own making.
Weerasethakul earned his bachelor degree in architecture from Khon Kaen University Thailand in 1994. He received his Masters degree in filmmaking from the School of the Art Institute of Chicago in 1997. In 1999, he co-founded the production company Kick the Machine which has produced many of his own films as well as other experimental Thai films and videos that could not find support under the established Thai film industry. In 2001, he was a resident at the Sapporo Artist In Residence Program (S-AIR), in Sapporo, Japan. His film Tropical Malady (2004) won the jury prize at the Cannes Film Festival, and his film Uncle Boonmee Who Can Recall His Past Lives (2009) received the Palm d'Or at the same festival.
His most important exhibitions include: Mirages, Tate Modern, London, United Kingdom (2016); Apichatpong Weerasethakul, Fireworks, SCAI Bathouse, Tokyo Japan (2014); Photophobia, Stenersen Museet, Oslo, Norway (2013); Primitive, Hangar Bicocca, Milan, Italy (2013); Morakot (Emerald), UC Berkeley Art Museum, Berkeley, California, United States (2013); For Tomorrow For Tonight, UCCA, Beijing, China (2012); Apichatpong Weerasethakul: PRIMITIVE, The New Museum, New York, United States (2011); For Tomorrow For Tonight, The Irish Museum of Modern Art, Dublin, Ireland (2011); Retrospektive Apichatpong Weerasethakul, Filmmuseum, MunchnerStatdmuseum, Munich, Germany (2009). He has participated in group exhibitions at the University of Pennslvannia, Philadelphia, United States (2014); Kunstverein Gottingen, Germany (2014); The Singapore Art Museum, Singapore (2012); The Museum of Contemporary Art, Tokyo, Japan (2010); The Sherman Contemporary Art Foundation, Sydney, Australia (2009); National Palace Museum, Taipei, Taiwan (2007); The Sculpture Center, Long Island City, United States (2006).
Additionally, Weerasethakul has participated in various biennials, including the 11th Sharjah Biennial, Sharjah, United Arab Emirates (2013); Documenta 13, Kassel, Germany (2012); VideoZone 4: The 4th International Video Art Biennial, Tel Aviv, Israel (2008); Singapore Biennale, Singapore (2008); The 3rd Guangzhou Triennial, China (2008); KunstFilm Biennale, Cologne and Bonn, Germany (2007); The 5th Asia Pacific Triennial of Contemporary Art, Australia (2006); The IX Baltic Triennial of International Art, Vilnius, Lithuania (2005); Taipei Biennial, Taipei, Taiwan (2004); 7th International Istanbul Biennial, Istanbul, Turkey (2001), and the 1st Tirana Biennale, Tirana, Albania (2001).
Apitchatpong Weerasethakul currently lives and works in Chiangmai, Thailand.