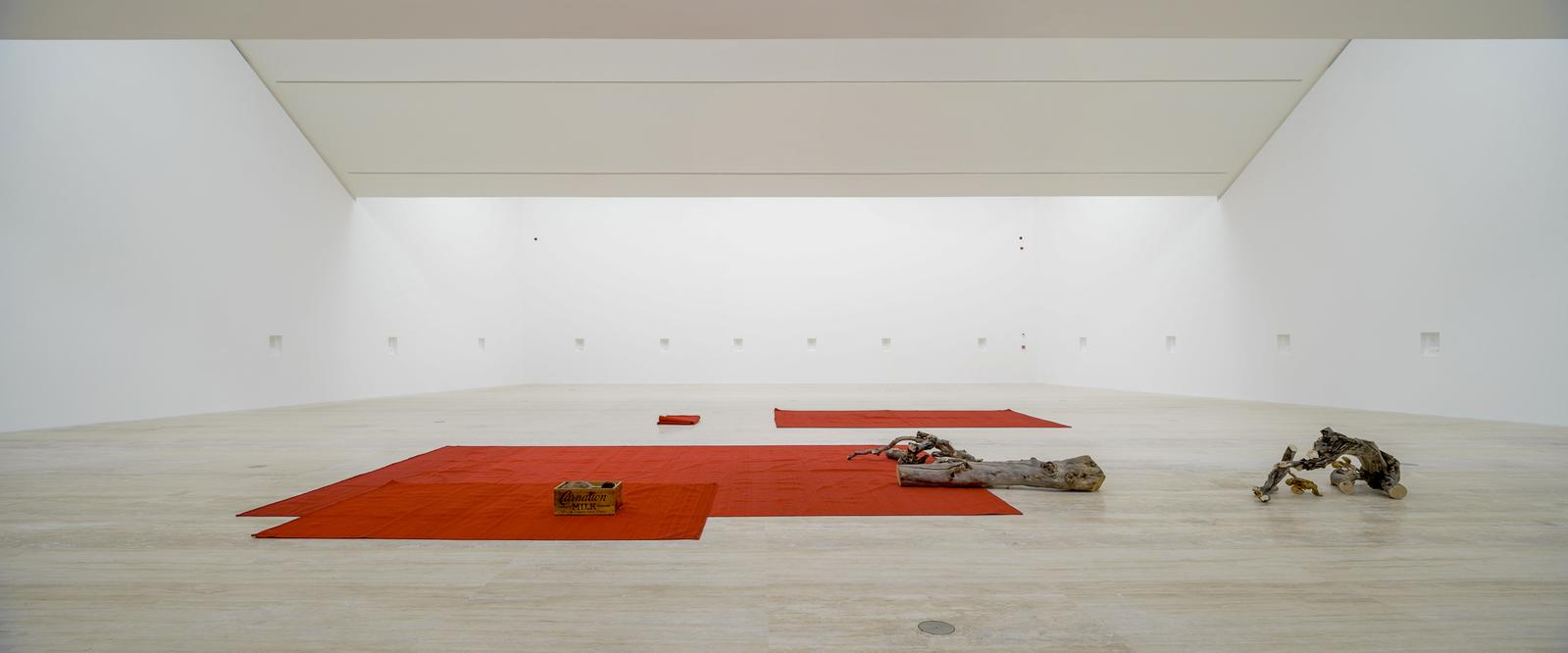 danh vō
* 1975, Vietnam
Danh Vō examines how cultural values, conflicts and traumas are constructed and inherited through work inspired both by his own experiences as well as historical and political events. When he was a child, Vo's family fled Vietnam and settled in Denmark. His family's assimilation to European culture and the political events that precipitated their flight from Vietnam are intertwined in his artistic practice; pieces illuminate the interwoven strands of private and collective history that shape our sense of self. Vo examines how meaning changes with context, as well as how things accumulate symbolic weight, combining historically rich readymade objects with aspects that touch on his life story. Emerging from a process of research, chance encounters, and delicate personal negotiations, Vo's installations unearth the latent undertones and memories embedded in familiar forms. Both enigmatic and poetic, his work deftly avoids didacticism as he explores the power structures underlying liberal societies, the fragility of the nation-state; he portrays how objects retain the sublimated desire and sadness of individuals and entire cultures.
Danh Vō studied at the Royal Academy of Fine Arts, Denmark and the Städelschule, Frankfurt. In 2012 he was the winner of the Hugo Boss Prize, New York; in 2007 of the BlauOrange Kunstpreis der Deutschen Volksbanken und Raiffeisenbanken in Berlin, Germany and in 2009 he was a nominee for the Nationalgalerie Prize for Young Art, Berlin, Germany.
His most important exhibitions includes: Danh Vo: Banish the faceless / Reward your grace, Palacio de Cristal, Madrid, Spain (2015); Ydob eht ni mraw si ti, Museum Ludwig, Cologne, Germany (2015); Danh Vo: We The People (Detail), Faurschou Foundation, Beijing, China (2014); We The People, Public Art Fund, New York, United States (2014); I M U U R 2, Guggenheim Museum, New York, United States (2013); Chung ga opla, Villa Medici, Rome, Italy (2013); Fabulous Muscles, Museion, Bolzano, Italy (2013); We The People (detail), The Art Institute of Chicago, Chicago, United States (2012); Vō, Danh, Kunsthaus Bregenz, Bregenz, Austria (2012); JULY, IV, MDCCLXXVI, Kunsthalle Fridericianum, Kassel, Germany (2011); Hip Hip Hurra, National Museum for Art, Copenhagen, Denmark (2010); Les fleurs d'intérieur, Kadist Foundation, Paris, France (2009); Package Tour, Stedelijk Museum, Amsterdam, The Netherlands (2008).
Moreover, his work has been included in group exhibitions at institutions such as The Menil Collection, Houston, United States (2015); The Barbican, London, United Kingdom (2015); Kunstmuseum Gegenwartskunst Basel, Switzerland (2013); the New Museum, New York, United States (2012); Kunsthaus Bregenz, Bregenz, Austria (2011); GAM Galleria Civica d'Arte Moderna e Contemporanea, Turin, Italy (2011); Kunsthalle Basel, Basel, Switzerland (2010); Center for Contemporary Art, Rotterdam, The Netherlands (2009); Hamburger Bahnhof, Museum für Gegenwart, Berlin, Germany (2009); Kunstverein München, Munich, Germany (2008); Stedelijk Museum, Amsterdam, The Netherlands (2008); CCA Wattis Institute for Contemporary Arts, San Francisco, United States (2007) among others.
In 2012 Danh Vō work's was present at the International Exhibition in the Arsenale of the 55th Venice Biennale and he represented Denmark at the 56th Venice Biennale in 2015 with an exhibition entitled Mothertongue.
Danh Vō is currently a resident of Mexico City, Mexico.