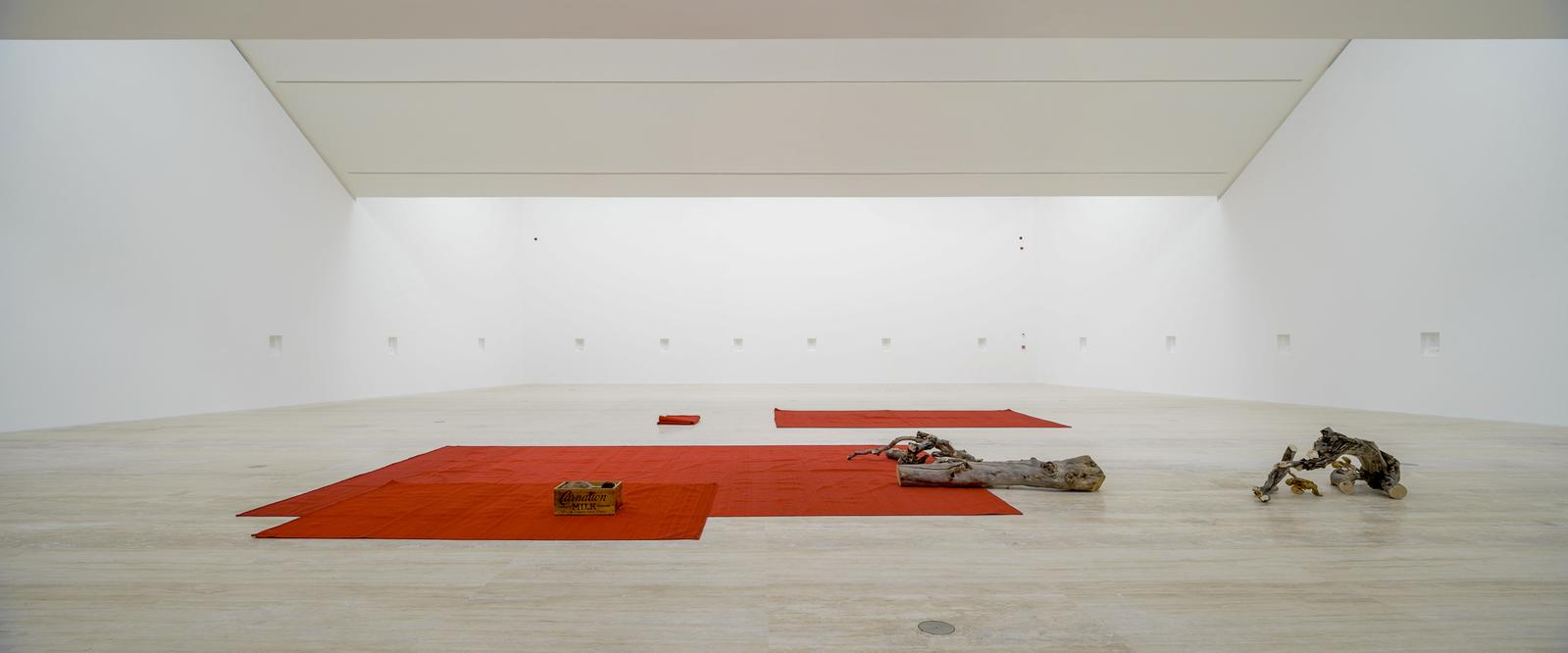 danh vō
* 1975, Bà Ria, Vietnam.
Through a body of personal work inspired also by historical and political events, Danh Vō probes into the inheritance and construction of cultural conflicts, traumas, and values. When Vō was a child, his family fled Vietnam and settled in Denmark: their assimilation to European culture and the political events that prompted their flight are intrinsic to his artistic investigations. His work sheds light on the relation between the inseparable elements that shape our sense of self, both through collective history and private experience. Exhibiting objects based on the ready-made principle is a characteristic artistic strategy of Danh Vō; through objects charged with symbolism that retains the sublimated desire and sadness of individuals and entire cultures, he examines how meaning changes with context. Danh Vō's work, enigmatic and poetic, deftly avoids didacticism as he explores the power structures behind liberal societies and the fragility of our nation-state notions.
Danh Vō studied at KADK-The Royal Danish Academy of Fine Arts in Denmark and at the Städelschule in Frankfurt, Germany. He's been awarded with the Hugo Boss Prize in 2012 and the Blauorange Kunstpreis by the Deutsche Volksbanken und Raiffeisenbanken; in 2009 he was nominated for the Preis der Nationalgalerie für junge Kunst in Germany.
His most important exhibitions include: Danh Vo: Take My Breath Away, Guggenheim Museum, New York, (2018); We the People, Aspen Art Museum, United States (2016-17); Ng Teng Fong Roof Garden Commission series: Danh Vō, National Gallery Singapore (2016-17); Banish the Faceless / Reward your Grace, Palacio de Cristal del Retiro, Madrid (2015); Ydob eht ni mraw si ti, Museum Ludwig, Cologne, Germany (2015); Danh Vō: We The People (detail), Faurschou Foundation Beijing, China (2014); We The People, commissioned by Public Art Fund for the Brooklyn Bridge Park, New York (2014); I M U U R 2 (Hugo Boss Prize), Guggenheim Museum, New York (2013); Chung ga opla, Villa Medici, Rome (2013); Fabulous Muscles, Museion – museo d'arte moderna e contemporanea di Bolzano, Italy (2013); We The People (detail) 2010-2013, Art Institute of Chicago, United States (2012); Vō Danh, Kunsthaus Bregenz, Austria (2012); JULY, IV, MDCCLXXVI, Kunsthalle Fridericianum, Kassel, Germany (2011); Hip Hip Hurra, SMK- National Gallery of Denmark, Copenhagen (2010); Les fleurs d'intérieur, KADIST, Paris (2009); Package Tour, Stedelijk Museum Amsterdam, The Netherlands (2008).
His work has also been included in group exhibitions at institutions such as: Walker Art Center, Minneapolis, United States (2017); Frank F. Yang Art and Education Foundation | YOU Space, Shenzhen, China (2017); Art Gallery of South Australia, Adelaide (2017); Deutsches Hygiene-Museum, Dresden, Germany (2017); Centre Pompidou, Paris (2016); Portikus, Frankfurt, Germany (2016); The Menil Collection, Houston, United States (2015); Barbican Centre, London (2015); Kunstmuseum Basel | Gegenwart, Switzerland (2013); New Museum, New York, (2012); Kunsthaus Bregenz, Austria (2011); Galleria d'Arte Moderna e Contemporanea di Torino, Turin, Italy (2011); Kunsthalle Basel, Switzerland (2010); Witte de With Center for Contemporary Art, Rotterdam, The Netherlands (2009); Hamburger Bahnhof – Museum für Gegenwart, Berlin (2009); Kunstverein München, Munich, Germany (2008); Stedelijk Museum Amsterdam, The Netherlands (2008); CCA Wattis Institute for Contemporary Arts, San Francisco (2007), among others.
Danh Vō participated in the International Art Exhibition at the 55th Venice Biennial (2012) and represented Denmark at the 56th Venice Biennial (2015) with the exhibition Mothertongue.
Danh Vō currently lives and works between Berlin and Mexico City.