back
mariana castillo deball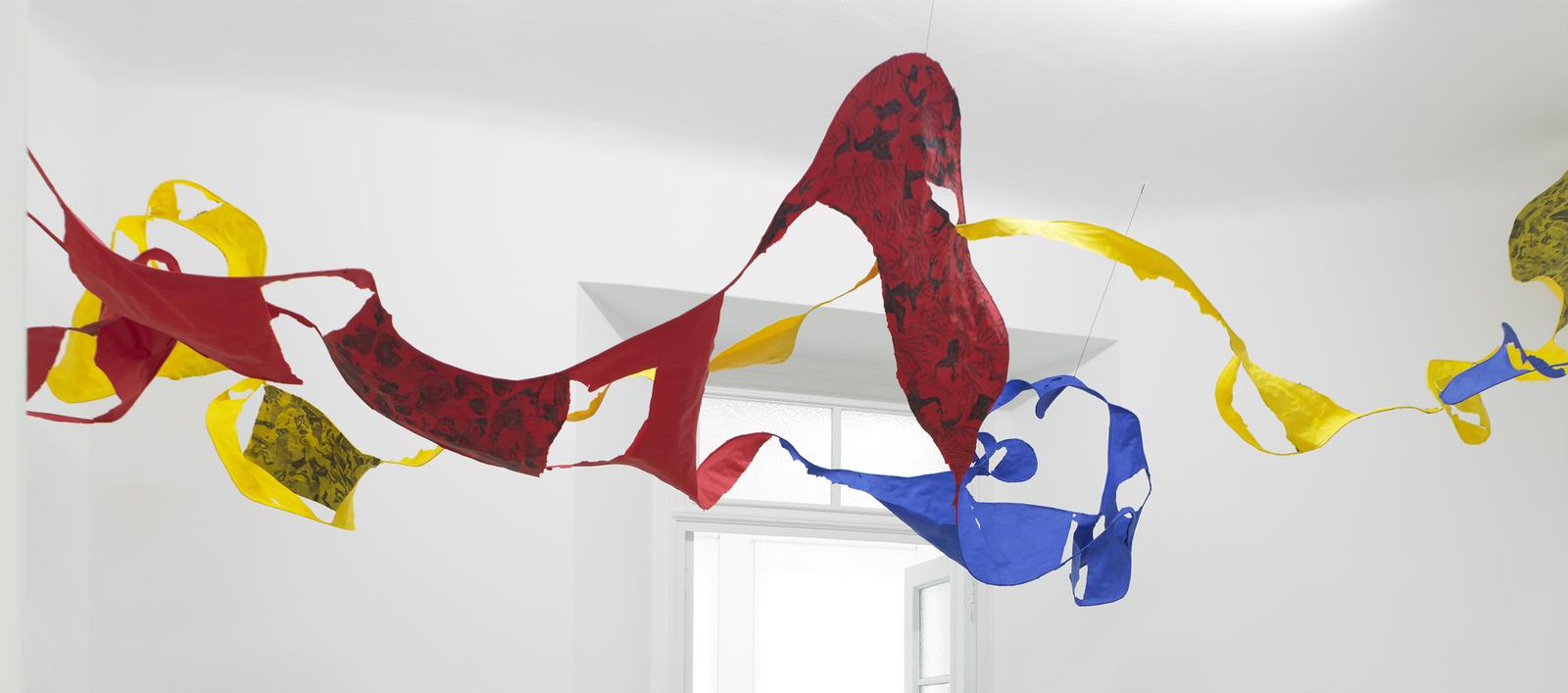 mariana castillo deball
* 1975, Mexico City
In her work, which spans a broad array of media, Mariana Castillo Deball explores the role objects play in our understanding of identity and history. She takes a kaleidoscopic approach to her practice, culling information from various disciplines, creating rich and resonant images that arise from the collision and recombination of these different languages. For example, Deball's interest in the mathematical laws and geometric structures that govern the natural world have contributed to a body of work in which elements of science and nature are synthesized into sculptural objects. Another important aspect of her work is her collaboration and research with institutions and museums. Weaving her way through the fields of archaeology, science, and literature, she engages in the exchange of knowledge as a process that implies a transformation on both sides. In each project she produces multiples—books or objects that function as performative devices with different uses and formats, exploring how these objects might generate new territories.
Mariana Castillo Deball earned an MA in Fine Art from the Universidad Nacional Autónoma de México, Mexico City in 1997. In 2003, she also completed a postgraduate program at the Jan Van Eyck Academie in Maastricht, the Netherlands. Deball was awarded the Prix de Rome, Amsterdam (2004), Zurich Art Prize (2012), Henry Moore Fellowship (2012), and Preis der Nationalgalerie für Junge Kunst, Hamburger Bahnhof, Berlin (2013). She completed a Deutscher Akademischer Austausch Dienst residency in Berlin in 2011.
Her most important exhibitions include: ¿Quién medirá el espacio, quién me dirá el momento?, Museo de Arte Contemporáneo de Oaxaca, Mexico (2015); Mariana Castillo Deball, Kunsthalle Lissabon, Lisbon, Portugal (2014); Mariana Castillo Deball, Parergon, Hamburger Bahnhof, Berlin, Germany (2014); What we caught we threw away, what we didn't catch we kept, CCA Glasgow, Scotland (2013); Uncomfortables Objects, Zurich Art Prize, Museum Haus Konstruktiv, Zurich, Switzerland (2012); Este desorden construido, autoriza geológicas sorpresas a la memoria más abandonada, Museo Experimental El Eco, Mexico City, Mexico (2011); Between you and the image of you that reaches me, Museum of Latin American Art, Long Beach, United States (2010); Kaleidoscopic Eye, Kunst Halle Sankt Gallen, Switzerland (2009); Estas Ruinas que ves, Museum of contemporary Art Carrillo Gil, Mexico City, Mexico (2006); Institute of Chance, Stedelijk Museum (Prix de Rome), Amsterdam, Netherlands (2004); Interlude: The reader's traces, Intervention in the National library in Paris, Public library in New York and the National Library in Berlin (2003). Additionally, her work has been included in group exhibitions at institutions such as Museé d'Art Contemporain de Bordeaux, Bordeaux, France (2015); Guggenheim Museum, New York, United States (2014); Hamburger Bahnhof, Berlin, Germany (2013); Museum of Modern Art (MoMA), New York, United States (2012); Museo Rufino Tamayo, Mexico City, Mexico (2012); Musée d'Art Moderne de la Ville de Paris, Paris, France (2012); dOCUMENTA (13), Kassel, Germany (2012); Centre Georges Pompidou, Paris, France (2011); Institute of Contemporary Art, London, United kingdom (2010); Macba, Barcelona, Spain (2009); De Appel, Amsterdam, Netherlands (2008); Stedelijk Museum, Amsterdam, Netherlands (2006), among others.
She has participated in various biennales, such as the 8th Berlin Biennale for Contemporary Art, Berlin, Germany (2014); the 54th Biennale di Venezia, Venice, Italy (2011); the 2nd Athens Biennale, Athens, Greece (2009).
Mariana Castillo Deball currently lives and works in Berlin, Germany.